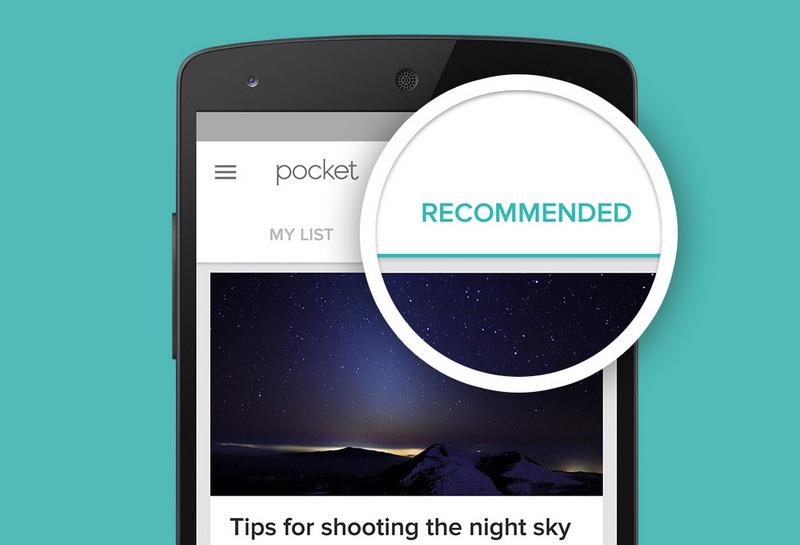 Popular read-it-later app Pocket has introduced a Recommendation tab which gives users a personalised set of interesting stories. The company had been testing this feature for a while with select users, and is now rolling it out to all on its Web, Android, and iOS clients with the version 6 update.
For those unfamiliar, Pocket is a read-it-later and bookmarking app that allows you to save articles you find on the Web for later, offline viewing. Available on multiple platforms, the app competes with Marco Arment's Instapaper, which was the first of its kind to offer this feature. Today, several apps including Apple's Safari Web browser offers this functionality, and Pocket has also been integrated into Firefox.
The "recommendation" feature has been long requested by users. And it solves a very big problem. The life span of news is short, and thanks to the increasingly growing content sphere, it has become tedious to find great content.
"It's a noisy world out there. The channels we use to discover the stories we're interested in — Twitter,Facebook, and a slew of news readers, etc. – are dictated by page views and favor real-time, meaning great content has a relatively short lifespan. As a result, what's good is constantly pushed down by what's simply new," wrote Pocket team in a blog post.
The company assures that the recommended stories are tailored to a user's taste, based on what has been saved earlier, and stories popular with similar Pocket users. You can check out stories recommended to you via the Recommended tab, which sits next to your usual My list. The feature is available to users with free account as well.
The company could utilise the new Recommended section as an additional source of revenue, partnering with media companies to recommend their stories to readers. As of 2014, Pocket had more than 12 million users.