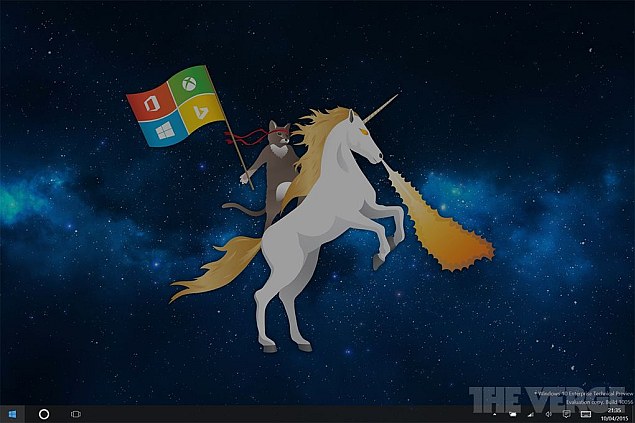 Microsoft appears set to be revamping the Windows 10 touch mode, which was introduced alongside the Continuum feature for hybrid devices with the January Technical Preview , as per a new leaked build.
Build 10056 of the Windows 10 Technical Preview for desktops, laptops and tablets surfaced on the Web last week showcasing several touch-friendly improvements and upgrades in Windows 10. The Verge, which got hold of the leaked build, notes that the tablet mode now removes all the apps from task bar, leaving users with access to the Start Screen, virtual desktops, and the Cortana voice-based digital assistant only.
The new UI is said to be similar to the touch version of Windows 8.1 OS. However, the Charms bar has now been replaced with a notification centre with easy access to settings and notification. The build also shows recent apps when swiped on screen from left, while giving a full screen view of the Live Tiles and apps when accessing the Start Screen. Also, a new animation has been introduced for the Start Screen, which overlays on the desktop wallpaper.
The apps when launched take up the entire screen without congesting the taskbar. Some of the other changes mentioned in the leaked Microsoft Windows 10 build are black notifications centre, dark-themed UI elements, a new Recycle Bin, resizing of Start Menu and switch transparency on/off, as well as options to change the colour of the UI. Microsoft is yet to officially roll out the build to Windows Insider testers.
Over the weekend, Microsoft rolled out the second build (10051) of the Windows 10Technical Preview for phones. The highlight of the build is the inclusion of an early version of Microsoft's Spartan browser for phones, along with a number of other features.