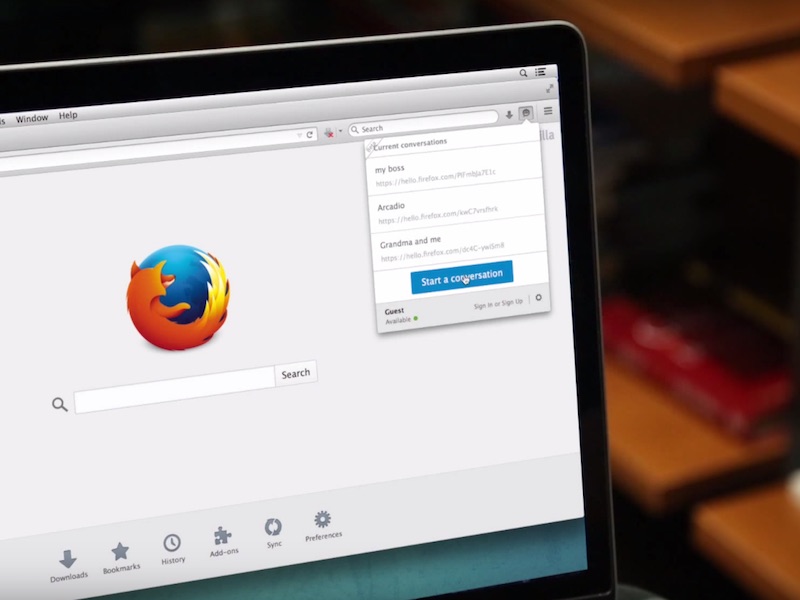 If you crave more privacy while using the Private Browsing mode – also known as Incognito Browsing mode – on your Web browsers, you will be pleased to check out Mozilla's latest efforts. The company is adding new features to bolster the privacy and security features to the private browsing mode of its Firefox Web browser. The features are live in the pre-beta versions of Firefox for Mac, Windows, Android, and Linux.
The company says that it is changing its stance on Private Browsing to give users more control over things they don't want to be shared. Among other things, the new version of Firefox is now able to keep you anonymous from Web-based trackers.
In the new pre-beta version of the Web browser, called Firefox Developer Edition, a user's history, searches, cookies, and temporary files aren't allowed to be tracked. Your bookmarks and downloaded items will not be deleted once you close the Private Browsing session, however.
The company says that the addition of these features could result in improper rendering of certain Web pages, but you could always view them in the regular mode. To quickly switch to the regular mode, you can tap on the shield icon at the left of the address bar, and click the Disable Protection option.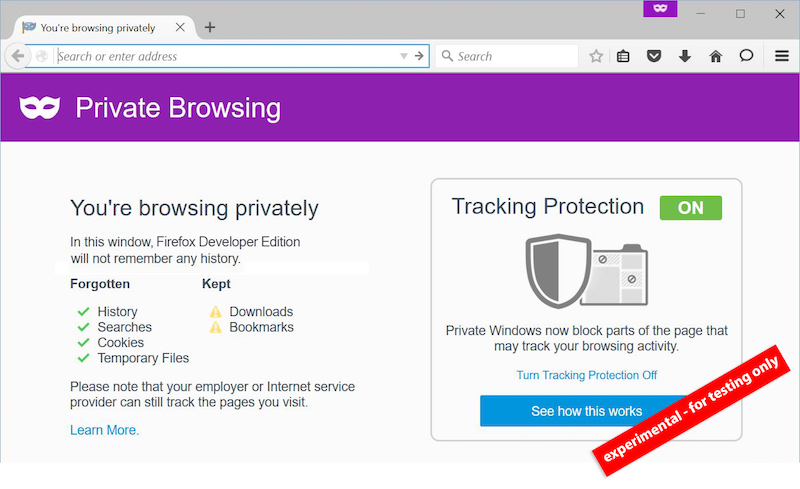 Additionally, Firefox is also making add-ons safer. The company says that it is introducing a new process that verifies whether an add-on meets its guidelines and criteria. If it doesn't, it won't make it available for download through its add-on store. If users trust the add-on, they can still install these add-on using other methods.
The aforementioned features are available on Firefox v42, which you can download from Aurora (similar to Nightly builds, but a tad more stable). To enable the tracking protection features, go to about:config, and find the options privacy.trackingprotection.enabled and privacy.trackingprotection.pbmode.enabled. If you want it enabled on your private sessions, flag the latter option as True. If you want protection enabled on your regular browsing session as well, flag the former feature as True. Do note that your employer or Internet service provider may still be able to track your information