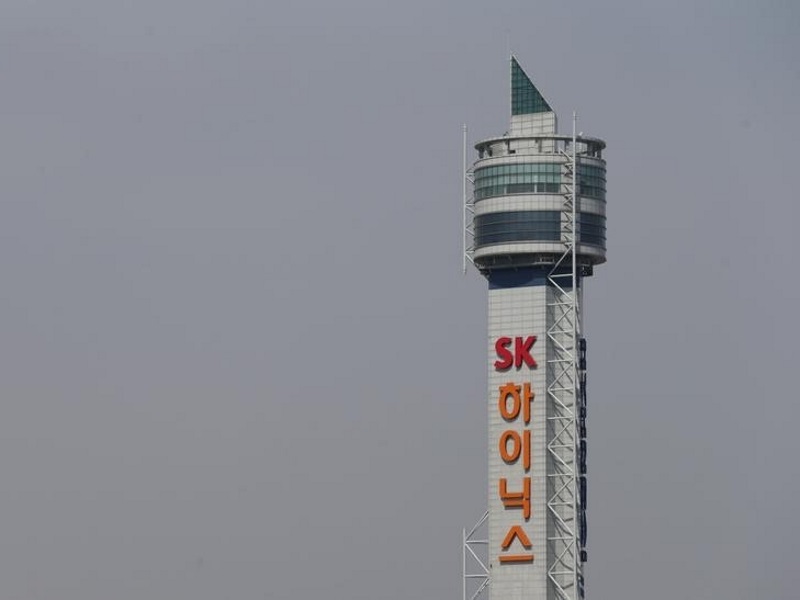 SK Hynix Inc, the world's No. 2 DRAM chip maker, on Tuesday said it plans to spend KRW 31 trillion (roughly Rs. 1,72,366 crores) to build two new chip plants in South Korea, aiming to update its production technologies to boost competitiveness.
The firm, which competes with rivals including Samsung Electronics Co Ltd, Micron Technology Inc andToshiba Corp, said the plants would be completed by 2024 but did not comment on what they would make or when they would begin production.
The memory chip industry has enjoyed robust profits in recent quarters, in part due to careful capacity management by major manufacturers like Samsung and SK Hynix. Investors are closely watching new capital investment, as aggressive spending could trigger oversupply or a price war.
Analysts said SK Hynix's new spending likely would not harm the industry's profitability, given it is spread over a long period of time. Spending for the new plants will likely fall well within the firm's typical capital expenditures, they said.
SK Hynix said it would consider market conditions before deciding on specific construction plans for the new plants, suggesting a conservative approach.
"The memory chip industry is already firmly controlled by a handful of companies, so there's no reason for any parties involved to start a game of chicken," said HMC Investment analyst Greg Roh, adding that SK Hynix's investments were in line with rivals like Samsung.
SK Hynix shares were up as much as 9.3 percent in early Tuesday trade, touching a one-week high as the announcement eased worries that the firm might invest too aggressively.
The new plants are part of a KRW 46 trillion (roughly Rs. 2,52,503 crores) investment plan first announced by conglomerate SK Group that controls SK Hynix last week. The plan includes KRW 15 trillion earmarked for the M14 DRAM chip plan in Icheon, a city southeast of Seoul.
The company said the M14 plant, the largest single DRAM production plant in the world, would start making chips during the current quarter.