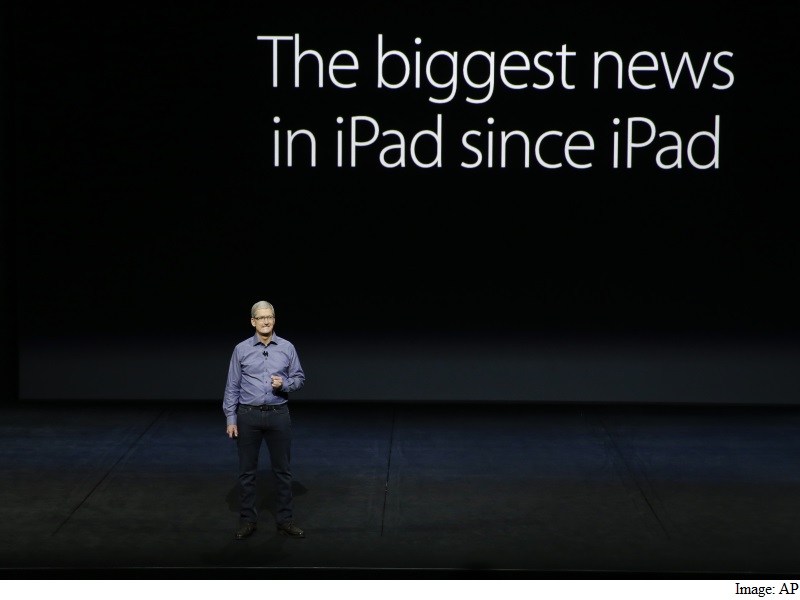 Apple has announced the launch of the iPad Pro, 'the biggest news in iPad since [the original] iPad'. The iPad Pro comes with a 12.9-inch 2732×2048 pixel display, giving you more than 5.6 million pixels to play with. The iPad Pro will ship this November in Silver, Grey, Space Grey colours at a price of $799 for 32GB storage (Wi-Fi only), $949 for 128GB storage (Wi-Fi only), and $1079 for 128GB storage Wi-Fi+LTE variant.
The iPad Pro is powered by a new "desktop class" A9X chip, which is 1.8X times faster than its predecessor in CPU tasks. Phil Schiller, Senior Vice President Worldwide Marketing at Apple claimed the iPad Pro is faster than a majority of the PCs that shipped in the last six months. Apple says the new iPad Pro is powerful enough to edit three 4K streams at once.
The iPad Pro is 6.9mm thin and comes with the standard 10 hour battery life that we've come to expect from iPad models. iPad Pro comes with a magnetic connector for the new smart keyboard cover, a cover for your iPad with a built-in physical keyboard. Apple also announced the Apple Pencil, a stylus for the iPad Pro. The Apple Pencil has sensors for force, angle, position, and a faster digitiser. iOS apps like Mail and Notes have been update to support the Apple Pencil. The Apple Pencil will cost $99 and the iPad Pro will be priced at $169, both will ship November.
The iPad Pro comes with four speakers, and the iPad auto balances left and right, depending upon the way you are holding the iPad.
Apple has also announced the iPad mini 4 with the same internals as last year's iPad Air 2 at $399. The iPad mini 2 gets a price cut and will now start at $269.
Developing story, please refresh for updates