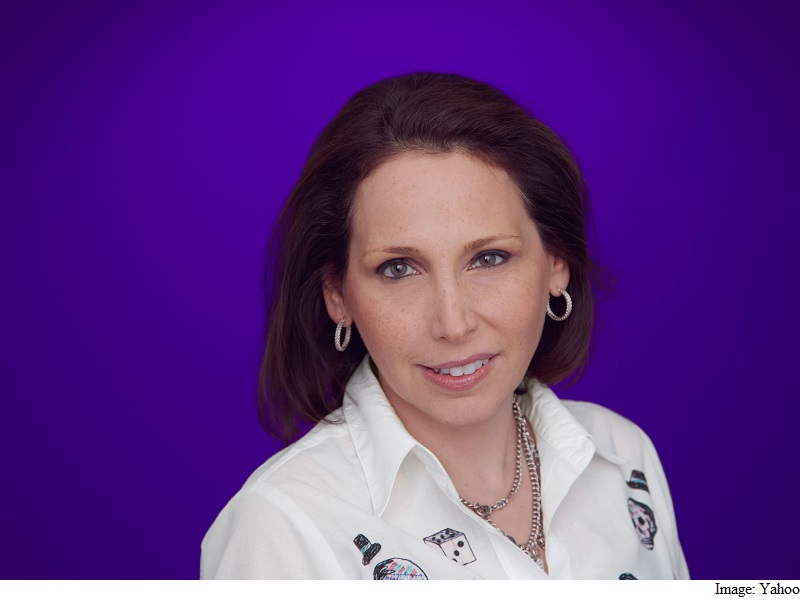 Yahoo said Friday that marketing chief Kathy Savitt is leaving to take a job heading a digital team at television and film industry studio STX Entertainment.
Savitt played a high-level role in efforts by Yahoo chief Marissa Mayer's to revive the aging Internet pioneer and her departure could signal a larger shake-up taking place at the company.
"We can confirm that Kathy Savitt has decided to leave the company," a Yahoo spokesperson said in reply to an AFP inquiry.
"We appreciate her contributions to Yahoo over the past three years and wish her well."
Yahoo declined further comment.
Savitt will start next month as president of a digital team at STX and be responsible for "helping the studio fulfill its ambition of becoming a true creative haven for the world's top entertainment talent," the company said in a release.
STX was established early last year and described itself as "a fully-integrated motion picture, television, and digital content studio."
"Viewers are in control and each film or show has to earn its space in their time on its own merit," Savitt said in a release.
"What we are doing at STX hasn't been done before; we are creating a new way for audiences to access meaningful stories, from wherever they are."