Why not treat yourself to one of these flashy gadgets.
The amount of new products and gadgets being developed and pushed to punters via crowdsourcing sites such as Kickstarter and IndieGoGo is – quite honestly – staggering.
There isn't a day goes by that we're not sent or stumble across a press release from a firm that claims to have 'revolutionised' motorcycling with some sort of blinking system or other, but with the fear of high-profile failures such as Skully still fresh within the memory, it's hard to know where to place your hard earned cash.
Here are two recent projects that we've discovered – one fully funded, one still working towards its goal – that we believe stand a better chance than most of become 'real' and actually hitting the actual roads in the not-to-distant future.

First off, let's go with the one that's already earned it's backers…
BrakeFree: The Smart Light for Motorcyclists
At the time of writing, this magnetically-fixed light that attaches to the rear of a motorcycling helmet has managed $70,000 of funding via 664 backers; that's 141% of their proposed $50,000 goal.
[youtube https://www.youtube.com/watch?v=hntY_WDX5dA?ecver=1]
The Brake Free is a super bright LED brake light that illuminates automatically whenever the rider slows down.
Working with gyroscope and accelerometer sensors, it calculates when you're slowing down – either with the brakes, engine braking or just free-wheeling and triggers that bright red patch on the back of your helmet to alert other road users to your declining speed.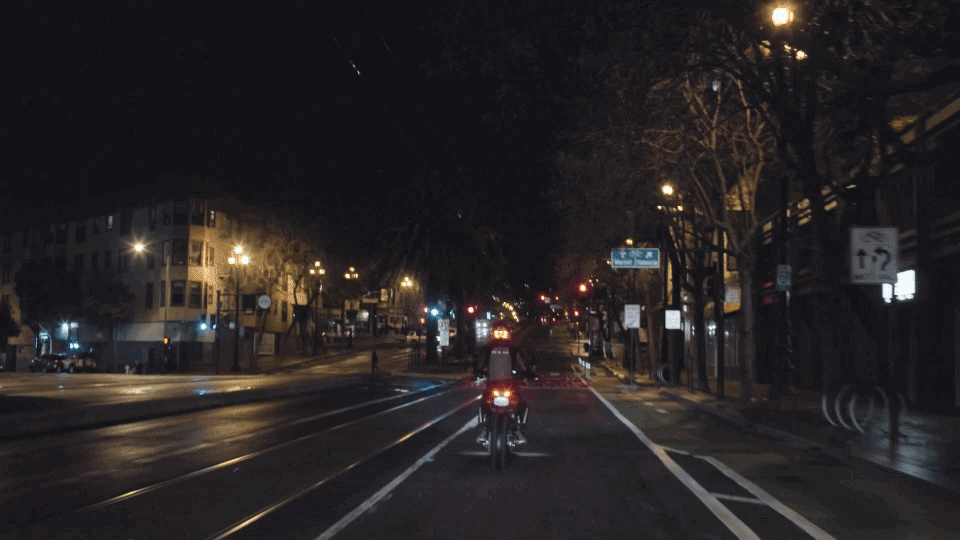 If you're attracted to shiny things, there are 'Late Bird' specials still available at $109.
Source: IndieGoGo
SignalWear Smart Gloves
If you're the kind of person that is always getting cut up at the lights or when changing lanes, then these 'Smart Motorcycle Gloves' might be just the thing for you.
Helping illuminate a riders' intentions, these signal light gloves can be triggered in a couple of clever ways.
Clicking your thumb and forefinger together will illuminate the lights on the rear of the glove, as will twisting your wrist.
But the reason they're being crowdfunded is to allow the makers to complete production of a neat little SignalBox that connects to your existing bike lights and enables the gloves to indicate at the same time as your repeater lights.
That's not all either. Because if the inventors manage to hit $250,000 then they'll also look to including a GPS signal translator that will feedback a vibration to the gloves, allowing a rider to know when to turn (in a similar way to these gloves we featured a few weeks ago).
This project still has a way to go, with $20,000 of the $25,000 goal still to be raised, but there are still 33 days left.
Source: Signalwear.co
---
Whilst manufacturers cautiously move into the new world of electrically powered motorcycles, and toy with ideas such as HUD helmets and other technologies, it's clear that whilst the basic notion of sitting astride a powered machine hasn't really changed since the days of saddleback horseriding, the march of technology moves ever forward.